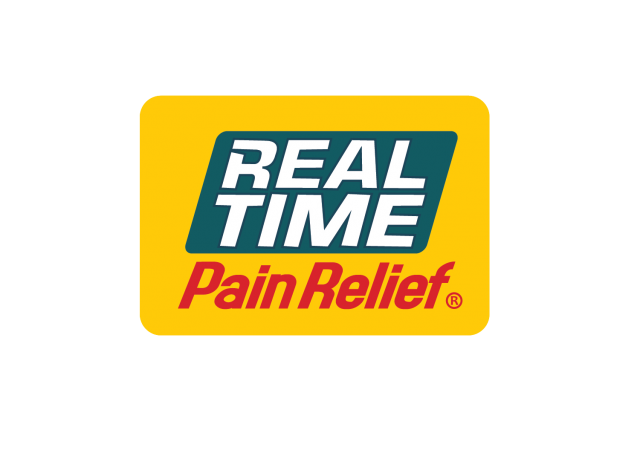 EDMOND, OK (PRWEB) JANUARY 07, 2016
Real Time Products Inc., makers of the popular rub-on pain relief lotion Real Time Pain Relief (RTPR) and products, today announced they have entered into a multi-year agreement with the Professional Bull Riders (PBR), the world's premier bull riding organization. Real Time Pain Relief will be the presenting sponsor of the PBR's 2016 BlueDEF Tour (BDT) starting in 2016 through 2018. As a corporate partner, RTPR will join the BlueDEF Tour in more than 20 cities this season, where fans have the opportunity to experience the talent of the PBR they have come to expect from the leader in the sport of bull riding. 
RTPR's new agreement extends their existing successful partnership that made it the Exclusive Topical Pain Relief of several PBR Built Ford Tough Series events in 2015. Oklahoma-based RTPR will enjoy "presented by" status at all regular season BlueDEF events in 2016 and the BlueDef Finals, which will take place at South Point Arena in Las Vegas on Oct. 28-30.
"In 2015, PBR helped Real Time Pain Relief to substantially increase our brand's reach, and we're thrilled to expand our relationship with the sport," said RTPR's founder Tim Flatt. "PBR is a great match for our products which are known for providing 'pain relief as tough as cowboys'. Increasing our involvement with the world's premier bull riding organization will provide an exponential opportunity to connect with new and existing customers for the next few years."
In addition to "presented by" status, RTPR will be the Exclusive Topical Pain Relief of the BlueDEF Tour and its season-ending BlueDEF Finals. Naming the tour's sports medicine personnel/paramedics also is included in the agreement. The team will be referred to as the "Real Time Pain Products Sports Medicine Team" when they enter the arena to attend to riders.
As fan engagement is key to the partnership, RTPR will enjoy concourse display space at every BlueDEF Tour event, as well as activate five to 10 in-market retail promotions annually. These promotions will direct fans to a designated retail partner where they can receive BlueDEF Tour PBR Party Barn / Tailgate section tickets and Dirt Access Passes, providing access to the arena floor immediately following tour events.
"We are extremely excited that Real Time Pain Relief is expanding its relationship with the PBR to include both the Built Ford Tough Series and the BlueDEF Tour," said PBR CEO Sean Gleason. "A partnership between the 'Toughest Sport on Earth' and the Real Time Pain Relief Maxx product goes well beyond just a marketing connection. Any product that is good enough to assist PBR bull riders in managing their pain is good enough for our fans."
For more information about Real Time Pain Relief and products visit http://www.rtpr.com
About Real Time Pain Relief (RTPR) 
Founded in 1998, Real Time Pain Relief (RTPR) is a family-owned and operated American company with all products made in the USA. The company's topical pain relief lotion, known for being the best-smelling rub-on, provides natural pain relief to people with arthritis, back pain and muscle strains. Over the past 17 years, RTPR has introduced several new products to market based on the specific needs of their customers, including Real Time Sports Cream, Real Time Skin Rescue, Real Time Foot Cream, Real Time Hand Cream, convenient travel packs, a 100% vegan product Real Time Pain Relief SELECT, and most recently MAXX Glide. Real Time Pain Relief is an FDA registered OTC, pain relief product. Visit http://www.rtpr.com for more information about Real Time Pain Relief.
About The PBR BlueDEF Tour 
The PBR's BlueDEF Tour Presented by Real Time Pain Relief (BDT) began in 2014 as the premier expansion tour for the PBR, featuring the young, emerging bull riding talent alongside the some of the Superstars of the sport. The BlueDEF Tour brings the excitement and talent of the PBR that fans have come to expect from the leader in the sport of bull riding to cities across the U.S. that are not currently included on the Built Ford Tough Series (BFTS) schedule. The tour is 100% produced and operated by PBR, providing fans the highest quality experience available. The BlueDEF Tour is proudly supported by Old World Industries BlueDEF and Peak Antifreeze Brands, Real Time Pain Relief, Pendleton Whisky, South Point Hotel and Casino, and the U.S. Border Patrol.
About the PBR (Professional Bull Riders) 
The world's premier bull riding organization began as a dream of 20 bull riders 23 years ago and is now a global sports phenomenon. PBR broadcasts reach more than half a billion households in 40 nations and territories around the world, and more than 3 million fans attend live events each year. On its elite Built Ford Tough Series, the PBR features the Top 35 bull riders in the world and the top bulls in the business. The televised Built Ford Tough Series, the BlueDEF Tour, the Touring Pro Division and the PBR's international circuits in Australia, Brazil, Canada and Mexico have paid more than $150 million in earnings to its athletes. Twenty-eight men have earned more than $1 million, including two-time PBR World Champion J.B. Mauney who, with his 2015 PBR World Championship, became bull riding's first $6 million man and the richest athlete in Western sports history at $6.7 million in career earnings. In May 2015, PBR was acquired by WME | IMG, the global leader in sports, entertainment, media and fashion. For more information on the PBR, go to http://www.pbr.com, or follow on Facebook at Facebook.com/PBR, Twitter at Twitter.com/PBR, and YouTube at YouTube.com/PBR.