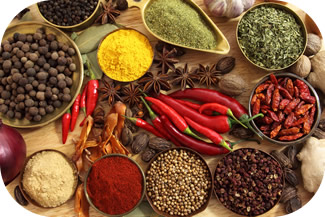 Did you know that there is a variety of herbs and spices that are known to reduce inflammation and improve symptoms of Arthritis? Researchers have even found that some herbs and spices work relieve inflammation in the same way that NSAIDs do. An interesting fact is that many of these foods have been used for centuries because of their potent benefits and pain relieving capabilities.
This is just one of the Foods that Reduce Arthritis Pain that we have compiled for you. While you may think that we are recommending herbs and spices that you would need to special order, the truth is that most of them are such basic ingredients that you probably have a few of them in your pantry right now.  
To see the list of Foods that Reduce Arthritis Pain, (Click Here)
Check out some of our other articles while you are there!