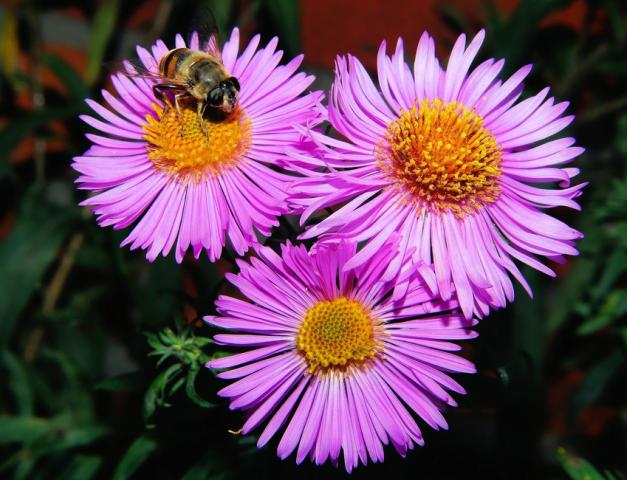 Could your favorite tea also be your best hand nourishment? Not only that, but it can reduce pain and swelling you may feel in your hands and fingers. Chamomile (sometimes called Anthemis Nobilis, Roman Chamomile, or English Chamomile) has been around as a medicinal herb for a long time, and people are still using it to not only take better care of their hands, but to help with other musculoskeletal conditions. When chamomile is extracted into an oil base, it can easily be applied to the hands and fingers.
Chamomile contains anti-inflammatory properties that reduce swelling by improving blood circulation. When ingested or applied topically, chamomile has the ability to remove toxins from areas in our blood and supply the area with new, nutrient-enriched blood. It can also remove toxins from the surface of our skin. It does this by sinking deep within our skin's tissue and within our pores, pulling germs out and allowing the hands to be cleaned easily. We sweat from our eccrine and sebaceous glands and this is where chamomile cleans out any bacteria or germs that may be hiding in these crevices. Keep some around the bathroom sinks at home, and if you have kids, encourage them to use it.
 Chamomile has a natural calming effect, once it hits our sense of smell, it promotes relaxation and ease. The smell isn't overwhelming and is pleasant to most. Chamomile is an anti-bacterial and is perfect to use on minor cuts and scrapes to fight infection. Spend too much time in the sun? Chamomile is ideal for sunburns and promotes proper healing of the skin tissue.
For more information about ingredients for hand pain (Click Here)
While you're there check out our other top lists and tips!
At Real Time Pain Relief, we not only care about the quality ingredients that go into each and every one of our products – but also about the people who buy them. We hope this blog, and the articles posted on it, become a valued resource for your own personal journey to better health. We know natural products that reduce your pain at the source are important to you, and for more than 17 years, our Real Time Pain Relief rub-on has been providing fast acting, targeted pain relief with natural ingredients to thousands of satisfied customers. From the useful information on this blog to our high-quality natural products, we hope you become one of the thousands of customers telling us they "Enjoy Living Again!"