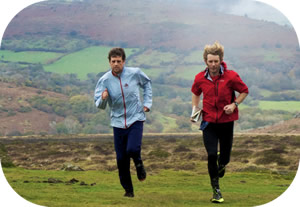 CONCLUSION
These are the 6 easiest and most effective ways to treat ITBS. Treatment can mostly be done at home and in your own down-time. Keep in mind to start off slowly and work your way up with both the exercises and the stretches. It is important to know your own limits during the exercises and to do them correctly. Remember that plain, old-fashioned rest can be your biggest ally. There is a lot of pressure and competition in athletics and in the workplace, but giving your body a break may prevent further damage to the IT band and knee area. Also, take the time to find other techniques to effectively treat your ITBS. There are more exercises than the ones listed so if something just isn't working out, you are sure to find what is right for you. If the pain seems to be unbearable even without running or walking or if your ITBS lasts longer than a few weeks, consult your physician immediately because there are rare cases of ITBS that can be more threatening. In the end, there is good news for sufferers of ITBS; it's easily identifiable and treatable. So don't let your IT band syndrome stop you from doing what you love!
Khaund, R. M.D., Iliotibial Band Syndrome: A Common Source of Knee Pain, American Family Physician. 2005 15;71 (8): 1545-1550
Fairclough, J.; Hayashi, K.; Toumi, H.; Lyons, K.; Bydder, G.; Phillips, N.; Best, T. M.; Benjamin, M., Is Iliotibial Band Syndrome Really a Friction Syndrome? Journal of Science and Medicine in Sport 2007, 10 (2), 74-76.
Aronen JG, Chronister R, Regan K, et al., Practical, Conservative Management of Iliotibial Band Syndrome Phys Sports med. 1993; 21(6): 59–69.
Fitzgerald, J. 10 Exercises to Treat IT Band Syndrome, Strength Running, 2015 Hreljac A. Impact and Overuse Injuries in Runners. Med Sci Sports Ex. 2004 36(5):845-9.