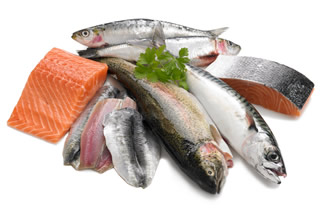 Omega-3 fatty acids are polyunsaturated fatty acids that are found in different types of oils. These oils are found in animal and plant life and not only help with normal metabolism functions but also fight inflammation. The "3" has to do with its chemical structure, and Omega-3 fatty acids should not be confused with Omega-6 fatty acids (more about omega-6 fatty acids to follow). According to a study, Omega 3 Fatty Acids are great for those with arthritis because they inhibit the production of inflammatory enzymes known as cytokines and prostaglandins which wear cartilage down. They are also successful at reducing inflammation because they convert into resolvins which are powerful anti-inflammatory chemicals. Participants in the study reported less joint stiffness, reduced swelling and tenderness in joints, less overall pain, and increased strength. Among reducing inflammation, Omega -3 fatty acids are known to lower blood pressure, reduce the risk of stroke or heart attack, and also lessen chances of sudden cardiac death in people with heart disease. Click Here to View an Interactive list of beneficial foods. There is a lot of information about Omega-3s and the number of benefits from these fatty acids seems to be ever-growing. Below is a list of beneficial food sources that contain fantastic amounts of Omega-3 Fatty Acids:
Salmon
Mackerel
Herring
Tuna
Halibut
Trout
Anchovies
Sardines: They contain high amounts of omega-3 fatty acids, as well as vitamin B12, which is also know to treat cardiovascular disease; a major inflammatory illness.
Oysters
Krill oil: Research published in the Scandinavian Journal of Gastroenterology in 2012 confirmed that dietary supplementation with krill oil effectively reduced inflammation and oxidative stress.2
Cod Liver Oil
Chia Seeds
Flax seeds and Oil
Walnuts and Walnut Oil
Pumpkin Seeds
Bok Choy
Parsley
Spinach
Mint
Kale
Watercress
Supplements: If you don't like the taste of fish, there are supplements that contain omega-3 that you can take orally. They can be found in the pharmacy aisle of any major department store and are relatively inexpensive.